Shopping Cart
Your Cart is Empty
There was an error with PayPal
Click here to try again
Thank you for your business!
You should be receiving an order confirmation from Paypal shortly.
Exit Shopping Cart
​Wholistic Body Solutions, LLC​
Promoting Health & Wellness thro​ugh Healing H​​ands
Welcome to Wholistic Body Solutions
THE HEALTH AND WELLNESS CORNER WITH DANA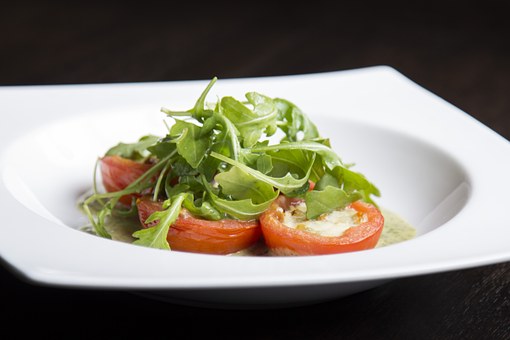 You can't hardly get through any healthy websites without hearing about Arugula. I personally love it, but my husband hopes I forget to buy it!
Maybe you could learn to like it because it is an amazing vegetable. Where did this little leaf come from?
Arugula has long history, experiencing many peaks and valleys in popularity throughout the centuries and several appearances in famous literature prior to arriving at its current prevalence in modern cuisine. Arugula has been around for quite a while. It was even mentioned in the Old Testament Book of Kings (II Kings 4:39, to be exact). So, we know that arugula's history is a long one and that it was harvested as early as the 6th century B.C.
Throughout the history of arugula, its standing as a salad green fluctuated between countries, with its popularity waning in countries like England but soaring in Germany. In Italy, however, arugula was a constant presence in everyday meals, with Italians growing and eating arugula throughout its decline in universal popularity in the 19th and 20th centuries. Then along came the foodie culture, and arugula was no longer history. In The United States of Arugula1, David Kamp documents the fairly recent rise of this culture in the United States. Throughout the book, arugula shares the stage with free-range chickens, artisanal cheeses, heirloom tomatoes, and other food that has elevated American cooking to "cuisine" in the past 20-odd years.
But why should be try to like this bitter tiny green? Here is what healthdiaries.com has to say about it:
Health Benefits of Arugula
Cancer Prevention Arugula is a cruciferous vegetable. Cruciferous vegetables are associated with reduced risk of cancer in many studies. Arugula is rich with valuable antioxidants, considered essential in preventing free radical activity in the body. Studies show that vitamin A and flavonoid compounds in arugula may help protect the body from skin cancer, lung cancer and oral cancer. Arugula is also a rich source of phytochemicals like sulforaphane, which has excellent chemo-protective effects and helps to fight carcinogens.
High In Antioxidants Arugula is dense with the natural antioxidants vitamin C, vitamin K and vitamin A. In addition to fighting free radical activity, these vitamins offer great immune system support.
High In Vitamin C Vitamin C is a well-known as a powerful antioxidant that helps prevent cancer, boosts the immune system and fights the common cold.
High In Vitamin A Vitamin A is a powerful antioxidant, boosts immunity and is great for the eyes, skin, bones and teeth.
High In Vitamin K Three cups of arugula provide over 100% of your daily vitamin K needs. Vitamin K is known to promote bone health and brain function while acting as an anti-inflammatory and antioxidant.
Eye Health Arugula is a good source of carotenoids, fat-soluble pigments that are known to help prevent macular degeneration. The vitamin C in arugula may help in the prevention of cataracts.
Mineral Rich Arugula is also a good source of calcium, iron, potassium, manganese and phosphorous, all essential minerals that offer their own unique health benefits.
Low in Oxalate Oxalates inhibit mineral absorption in the body. Other healthy leafy greens, such as spinach, have high levels of oxalate. However, arugula appears to offer relatively low levels of oxalate, making it a healthier alternative for people seeking foods high in calcium and other essential minerals.
Bone Health Low levels of oxalates combined with a great variety of vitamins and minerals found in arugula make it great for bone health. One study of Vitamin K found that daily consumption of the vitamin led to decreased risk of bone fractures. Calcium, potassium, magnesium, manganese and vitamin C are all considered good contributors to positive bone health.
Weight Loss Though arugula has no proven ability to help aid in weight loss in and of itself, it remains a low calorie, nutrient rich food, and thus a great addition to any healthy diet.
Maybe- just maybe you can develop a love for this amazing leaf if you haven't already!
Happy Healthy Eating! Dana
https://www.bwqualitygrowers.com/
THE HEALTH AND WELLNESS CORNER WITH DANA
Eggs have long been a controversial subject but trust me- they can be very good for you!
The chicken or the egg, which came first? That is a much debated subject that we will leave for others to contemplate. What I can verify is that eggs have gotten a bad rap in the past as culprits that cause bad cholesterol. Just not true! Bad cholesterol is caused by processed food that create trans-fat in our bodies. Real whole food from sustainable sources is something body knows what to do with and very much needs.
Here is why you should keep eggs in your diet according to Dr Axe:
1. Reduce Risk of Heart Disease
Eggs can help keep your heart beating healthier and longer. One of the most exciting health benefits of eggs is their ability to reduce your risk of heart disease and improve cardiovascular function. A comprehensive study released in 2015 discussed the assumption many people across the world have that the fat content in eggs is actually dangerous to those at risk for heart disease or who have diabetes. However, consuming the right kinds of eggs proved to beneficial across the board, regardless of pre-existing conditions. (2) One reason (some) eggs are such a heart-healthy food option is due to the presence of omega-3 fatty acids. Free-range eggs (taken from hens raised on a pasture, rather than in battery cages) have double the amount of omega-3s than cage-raised eggs. They also have more of the good stuff and less of the bad stuff than cage-raised eggs, but more on that later.
2. May Help Prevent Disease
Heart disease isn't the only common illness that an egg-rich diet can hel prevent. Have you ever heard of metabolic syndrome? It's a cluster of conditions that all increase your likelihood of several types of disease. Conditions included in metabolic syndrome include increased blood sugar levels, excess body fat (especially around the waist) and abnormal cholesterol levels. Any one of these conditions increases your risk of heart disease, stroke and diabetes. Unfortunately, a guideline for egg consumption has been seen as a very confusing subject for the last several decades. Misinformation and other factors have led to a common recommendation to limit the number of eggs you eat each week to no more than three. The good news? A wealth of current research and rise in general public awareness have contributed to a better understanding of eggs and how they benefit the body. In addition to their effect on metabolic syndrome, eggs also contain naturally occurring carotenoids.
3. Improve Eye Health
Carotenoids aren't only beneficial for overall health and disease prevention. They also benefit your eye health. Two "oxygenated" carotenoids that are especially important for your eyes are lutein and zeaxanthin. These two nutrients are found in various places in the body, but they're the only two of 600 total carotenoids that exist in the eyes — and their concentration is higher there than anywhere else in the body. (8) They function in maintaining eye health by filtering out dangerous high-energy blue spectrums of light and acting as both antioxidants and anti-inflammatories. (9) The silent blue light filtering that lutein and zeaxanthin perform in your eyes reduces the chances that you'll develop many common eye diseases, like macular degeneration and glaucoma. (10)
4. Aid in Weight Loss
Many people are familiar with the role of eggs in a protein-rich diet that's especially significant for athletes and those who work out regularly. Do you know one reason, other than protein, that eggs are a great food for people who want to lose weight? Interestingly, it's because of lutein! Although lutein is famous primarily for its role in eye and skin health, a recent study has determined that lutein also may positively impact a person's physical activity level.
5. Maintain Liver Function and Brain Health
Choline is a macronutrient that our bodies produce in very small amounts, but we mostly need to get it from our food. Eggs are a choline-rich food choice, which means they greatly assist in liver function and brain development, among other features. There is research to indicate choline deficiency is also linked to some types of cancers. (13) In proper amounts, choline has also been found to treat some neurological issues, such as depression, and improve memory and cognitive function. (14)
6. Maintains Healthy Skin
Eggs contain five of the eight best nutrients that help you to fight and reduce your risk of skin cancer. If you have a risk for skin cancer, eggs can be one of the weapons you use to prevent it happening to you.
All Eggs Are Not Created Equal
The trickiest part about getting the maximum health benefits of eggs in every serving is to get the right kind of egg. It may seem easier sometimes to just pick up the first carton of eggs you come across. However, the conditions in which hens are raised to lay eggs drastically affects not only the nutritional content of the eggs, but also the risk of consuming dangerous bacteria, such as salmonella.
Here's the lowdown: You can buy eggs laid by free-range hens (allowed to roam, wander, perch and have a good quality of life), or by cage-raised hens (unable to move or engage in normal activity). Caged hens can't lie down, stand up, groom themselves or flap their wings. They're held in cages averaging about 67 square inches of space and usually surrounded by manure pits and infestations of maggots, flies and other insects carrying disease.
Time and time again, the differences between cage-raised and free-range eggs have been apparent. They have proven to have more vitamin, minerals and less fat and cholesterol than cage raised birds. Not only do these eggs clearly win in the nutrition category, but free-range eggs are 98 percent less likely to carry salmonella! It's no surprise, considering how cage-raised hens are expected to live. The disgusting reality of cage-raised hens includes frequent cannibalism, molting and plucking one another. Unhappy, unhealthy hens, are exposed to salmonella, antibiotics and fed "slaughterhouse waste" — meaning animals who have died in slaughterhouses due to disease or being crippled. That waste can include anything from meat to blood to fecal matter. Food also carries a vibration and animals raised in horrific conditions carry negative vibrations we absorb. We, as the most intelligent life on this planet, have an moral obligation to preserve life in an ethical way.
These are serious risks we're looking at here! If you're anything like me, none of the things I just mentioned are things you want to expose your family to in food. Do yourself a favor — commit now to buying only certified humane or organic free-range eggs. Your body and your health will be better for it.
Happy Healthy eating! Dana
THE HEALTH AND WELLNESS CORNER WITH DANA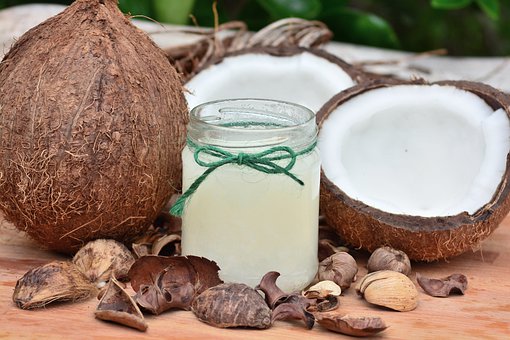 The word coconut makes most people think of cute little umbrellas and tropical islands.
When I hear coconut I think detox and replenish!
Referred to as kalpa vriksha (Sanskrit for "the tree that supplies all that is needed to live in ancient India, the coconut palm has been recognized as a top immune booster, antifungal, antibiotic, antiviral and antibacterial remedy for thousands of years all over the world.
Here are just a few more things coconuts can do for you; lower cholesterol, provide healing hydration, detoxify your body and even replace blood plasma in an emergency.
To give just one example of coconuts' life-saving properties, they were used extensively in the Pacific during World War II. Since blood plasma supplies were scarce, it was very common for medics to siphon pure coconut water from young coconuts to be used as emergency plasma transfusions for soldiers who were injured. Since coconut water is nearly identical to human blood, it was suitable for people of all blood types. Wow! I had no idea!
This fruit is considered one of the most treasured foods of all time. Coconut flesh, coconut water, coconut oil, and coconut cream each deliver superb health benefits in different ways.
Coconut oil, for instance, is considered the best and safest oil to use for cooking — even superior to extra virgin olive oil when it comes to giving the body what it needs for optimum health. Unlike other fats and oils that we typically use for cooking and baking, coconut oil does not form polymerized oils or dangerous trans fatty acids in our bodies, which can raise our cholesterol levels; clog our arteries and even make our skin sag and wrinkle. It can also give your body important antioxidants that can help build stronger cells and improve your overall health and well-being.
Coconut water is excellent in providing hydration because they are loaded with natural sterile electrolytes which feed your ph and muscle function.
This fruit is the perfect post-holiday indulgence to detox and balance out your body.
What is the best part? It is relatively inexpensive and available at any grocery store.
Happy Healthy Living!
Dana
THE HEALTH AND WELLNESS CORNER WITH DANA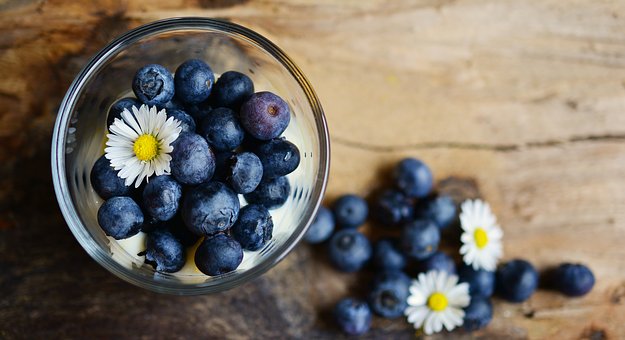 Need a boost for the computer upstairs? A little birdie told me to eat blueberries.
Lets see- get smarter by eating a yummy purple power fruit. OK- sold!
This berry has several names – whortleberry, bilberry, hurtleberry and cousins – saskatoons and huckleberry. Many botanists believe a blueberry antecedent could be the most ancient living thing on earth, stepping up to the cereal bowl at the whopping 13,00 years old. Primitive man was a hunter and a collector and one of the things they liked collecting were berries. Blueberries being chock full of antioxidants and nutrients, were a chief sources of nutrition for many ancient civilizations. During the times of the Greeks and Romans, blueberry relatives were an important part of the daily diet.
Cultivated blackberries were domesticated only in the twentieth century but probably were collected from the world for thousands of years in North America. Prior to 1900, superior wild bushes were known to be cultivated, supplementing the wild harvested berries.
This berry is still a star in our world today!
What can it do for our brain? Here is what Life Extension Magazine has to say;
When it comes to brain protection, there is nothing quite like blueberries," according to James Joseph, PhD, lead scientist in the Laboratory of Neuroscience at the USDA Human Nutrition Research Center on Aging at Tufts University. "Call the blueberry the brain berry," says Dr. Joseph.1
Dr. Joseph's claim was made with the publication of his landmark blueberry research. It has since been bolstered by animal studies demonstrating that daily consumption of modest amounts of blueberries dramatically slows impairments in memory and motor coordination that normally accompany aging. Moreover, a wealth of exciting new research clearly establishes that in addition to promoting brain health, this long-prized native North American fruit—whether consumed fresh, frozen, canned, or as an extract—may confer a range of diverse health benefits.
After testing 24 varieties of fresh fruit, 23 vegetables, 16 herbs and spices, 10 different nuts, and 4 dried fruits, the US Department of Agriculture determined that blueberries scored highest overall in total antioxidant capacity per serving. As most health-conscious adults are aware by now, antioxidants are vital in countering free radicals, the harmful byproducts of cellular metabolism that can contribute to cancer and other age-related diseases.2
Separate studies show that blueberries may help to lower blood cholesterol, promote urinary tract health, and reduce the risk of urinary infections. Studies in Europe have documented the relationship between consumption of bilberries (the blueberry's close European cousin) and eye health, highlighting the berries' ability to improve night vision, halt cataract progression, and protect against glaucoma. New studies also support blueberries' ability to reduce age-associated lipid peroxidation, a contributor to cardiovascular disease, and to suppress the growth of several types of cancer cells, suggesting that blueberry phytochemicals may well play a future role in human cancer treatment. And you can add to the manifold health benefits of blueberries at least one more reason to eat them daily: virtually everyone agrees that they are delicious.
You will never go wrong if you choose a blueberry and the good news is they are in season-lucky you!!
Happy Healthy Eating! Dana
http://www.world-foodhistory.com/2011/06/origin-of-blueberries.html
http://www.lifeextension.com/magazine/2006/2/report_blueberries/Page-01
THE HEALTH AND WELLNESS CORNER WITH DANA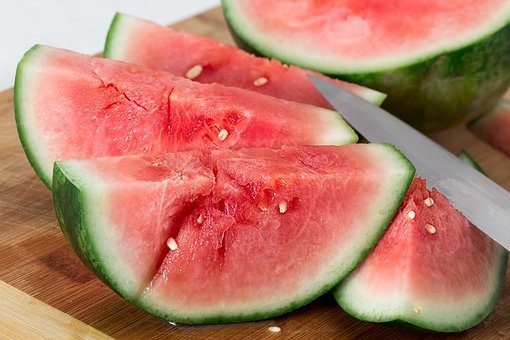 What's is the best thing about summer holidays? Well of course watermelon! It takes us back to our childhood full of beautiful sunny days and family gatherings. It's a dessert every grown up says yes to and the best part- you can eat it with your hands.
Watermelon is a flowering plant that is vine-like and whose fruits are not fruits nor vegetables but berries (so-called "pepos" which are also called watermelons. Berries have an interior which is sweet, juicy and full of water (hence the name) and exterior in a form of smooth hard rind which is green with dark green stripes or yellow spots. The first watermelons appeared in South Africa some 5,000 years ago, and we still can find many wild variants there, from sweet, too bland and bitter. They spread from there and by the 2000th year BC they were cultivated and became an everyday food in ancient Egypt. One of the earliest proofs of that are the hieroglyphs on the buildings from that time that tell stories about the haerries (so-called "pepos" which are also called watermelons. 
But why is this sweet delight good for us- here is what Dr Axe has to say about watermelon;
10 Health Benefits of Watermelon
Boosts Immunity  
Research from the journal Nutrition has concluded that watermelon can help the immune system stay strong and defend against cardiovascular disease — and potentially a natural cancer treatment, too — due to its effects on nitric oxide levels. (1) Studies have shown that watermelon is a rich source of citrulline, a certain type of amino acid that is metabolized to turn into arginine in the body. Arginine is an essential amino acid — meaning we must get it from food sources — and is used in the synthesis of nitric oxide, which is important for maintaining an effective immune system. 
As a prominent vitamin C food, the benefits of watermelon including helping to improve immune function, shorten the duration of sickness and improve symptoms, and help the body defend against heart disease and cancer. (2) Studies also show that the vitamin C found in watermelon is especially beneficial to individuals whose immune system has been weakened due to stress, which is one of the biggest reasons for ongoing inflammation that we commonly see in today's modern society. Indeed, watermelon is a healing food because of its ability to protect the body from sickness and reboot the digestive tract, where much of the immune system is actually
Helps Manage High Blood Pressure and Improves Heart Health 
Watermelon helps prevent both low potassium and magnesium deficiency, and these are two critical nutrients used to help remedy high blood pressure naturally. Consuming proper amounts of potassium and magnesium from a healthy diet is correlated with overall reducing the risk for cardiovascular disease mortality. (3) Studies published in the journal Advances in Nutrition have indicated that intaking potassium-rich foods like fruits and vegetables can positively impact blood pressure reduction in adults, which is useful in lowering the risk of stroke and heart disease. (4) , a carotenoid found in abundance in watermelon, also improves cardiac function. Studies have shown that watermelon can help to reduce inflammation, relieve arterial stiffness, balance cholesterol and improve systolic blood pressure in patients with hypertension. (5)
Prevents Kidney Stones
Studies have shown that potassium found in fruits and vegetables like watermelon is very helpful in cleaning toxins and washing out waste from the blood, helping to prevent kidney stones. (8) When the blood is contaminated with too many toxins, deposition builds up in the vulnerable kidneys. This can lead to a high concentration of uric acid in the blood and can potentially cause kidney stones, gout and other painful conditions. Watermelon benefits also include being a natural diuretic, meaning it helps to increase urine production that takes waste out of the body with it. While caffeinated drinks and alcohol also act as diuretics, they put stress on the kidneys to do so, while watermelon does not.
Detoxifies the Body
Watermelon is made up of mostly water, with about 91 percent of the fruit being H2O. While it may seem counter-intuitive, eating fruits and vegetables with a high water content actually helps the body to detox and rid itself of excess water and fluids, relieving uncomfortable bloating and swelling. Potassium and magnesium are also important for detoxification. Potassium acts as an electrolyte and promotes circulatory health, helps to manage by flow and hydration levels within the body, and allows oxygen to reach your cells. At the same time, potassium facilitates in balancing water retention in the gut and keeping you from becoming dehydrated. Filled with water and easy on digestion, it can work as a natural cure for diarrhea, another one of the benefits of watermelon. Watermelon is also considered an alkaline food, meaning it helps to bring the pH level (key to good health) of the body back to its natural level. It's believed that disease has a much harder time developing in an alkaline environment inside the body, compared to a more acidic one. Eating many alkaline-forming foods can protect your body from disease by decreasing inflammation. 
Can Help Fight Cancer
The carotenoid phytonutrient lycopene that is present in watermelon has been linked to fighting breast and prostate cancer. Research has shown that lycopene plays a part in keeping cell membranes strong so they can protect themselves from toxins that can potentially cause cell death or mutation. Watermelon is also a great supplier of antioxidants vitamin C and vitamin A, both of which help to fight free radical damage and stop DNA from harmfully mutating, leading to the formation of cancerous tumors. Studies have shown that high doses of vitamin C can enhance the cancer-fighting effect of certain drugs used in chemotherapy and that it it's able to target only the harmful cells that are in need of these nutrients, unlike other drugs that usually kill healthy cells too.
But the most important reason to eat it is it is fun!!
Hope your holiday is fabulous!
Happy Healthy Eating
Dana
http://www.vegehttps://draxe.com/benefits-of-watermelon/tablefacts.net/
vegetable-history/history-of-watermelon/
THE HEALTH AND WELLNESS CORNER WITH DANA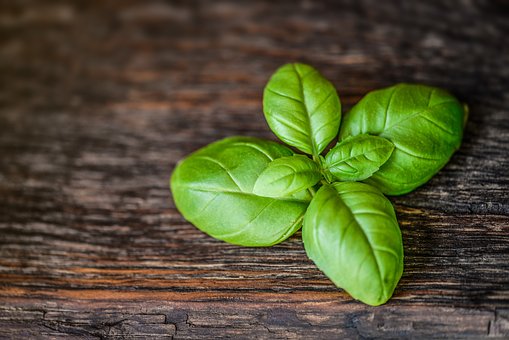 I love all things basil!!
It smells amazing, it tastes great and it is full of healing properties straight from Mother Earth's medicine cabinet.
Here is what Dr. Axe has to say about basil:
Basil is called by many names like sweet basil or even Thai basil, but all of its common names refer to the herb's botanical name, Ocimum basilicum. Basil is a member of the large mint family, or Lamiaceae family, along with other culinary herbs like rosemary, sage, and even lavender. It is believed that basil has origins in India, but the herb has been cultivated for over 5,000 with its reach spreading to all corners of the globe. There are some indications that basil may have originated even farther east than India with ancient records from 807 A.D. suggesting that sweet basil was used in the Hunan region of China at that time. Basil eventually migrated westward as whole plants as it could be grown easily indoors and away from exposure to cold climates and frost.
Did you know there are actually 35 different types of basil? Basil plants come in a range of variety and sizes, but holy basil is the most researched type of basil thus far. Holy basil is the species of basil most known for its powerful healing qualities. To date, at least six different essential oils have been identified in holy basil within its seeds, roots, leaves and stem. Holy basil, which has the scientific name Ocimum sanctum L. or Ocimum tenuiflorum L., is known to be an anti-inflammatory, anti-bacterial and powerful adaptogen — meaning it helps the body to respond to stress and fight disease.
Scientific studies show the following benefits of basil: (2)
• Anti-inflammatory
• Antioxidant
• Cancer-fighter
• Pain-reducer (analgesic)
• Fever-reducer (antipyretic)
• Diabetes-preventer
• Liver-protector (hepatoprotective)
• Blood vessel-protector
• Anti-stress solution
• Immune-booster
Basil contains antioxidant-rich volatile essential oils, which are considered hydrophobic. This means they don't dissolve in water and are light and small enough to travel through the air and the pores within our skin. Basil's volatile essential oils are what give the herb its distinct smell and taste, but they're also responsible for the healing benefits of basil.
Herbs like basil contain essential oil compounds because these help the plant defend itself from predators like bugs, rodents and strains of bacteria in the soil. When we ingest these protective oils, we experience similar benefits: a boost in immunity and protection from disease.
The most common cooking basil used as a fresh herb in recipes is Italian basil, which also boasts numerous health benefits because of it's high levels of antioxidants, magnesium and vitamins. Basil extract is also used to create perfumes, household cleaners and in dental-care products since one of the known benefits of basil is its ability to act as an anti-bacterial and anti-microbial agent that fights germs and bacteria.
Homework for the week- eat some basil!
Happy Healthy Eating Dana
https/draxe.com/benefits-of-basil/
https/www.thespruce.com/the-history-of-basil-18075
/